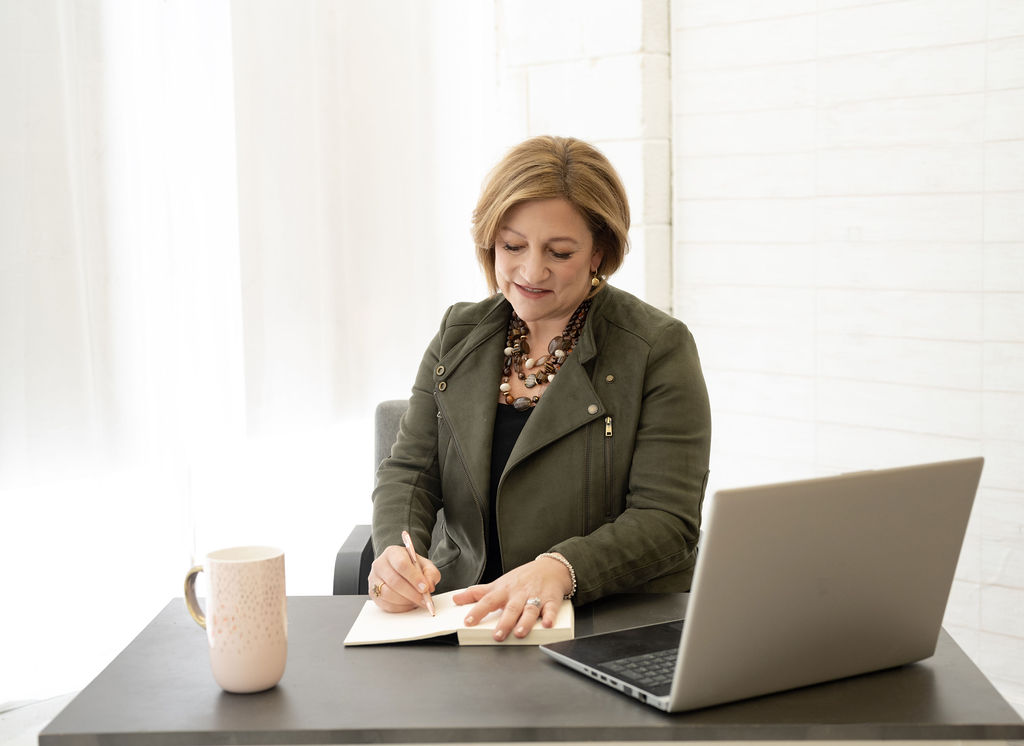 Enroll Now: The C-Suite Academy: Online Training for Aspiring Executive Leaders
Create a personal career strategy that develops the leadership and communication skills you need to assess challenges, showcase your skills, and demonstrate your ability to be a C-Suite Leader in this online training for aspiring executive leaders.
Assess + Showcase Your Leadership
Earning a corner office doesn't happen through high performance alone. You can be great at your job but still missing critical skills that create a barrier between you and the leadership role you desire.
Since you love your organization and what you do, we will focus on creating a plan that identifies the key skills you need to dive deeper into your role and get noticed. By creating a simplified action plan that focuses on skills and tasks we can control, we'll take the guess work out of career planning and leave more time for learning the skills that give you momentum toward the role you want.
Demonstrate Business Skills + Lead Your Team
Strategies and plans are great for focus, but often come to a screeching halt when unknown challenges get in the way. Leaders create backup plans for their backup plans, and with this mindset, we will not only create a strategy for your career, but an easy-to-follow accountability plan to make sure you stay on track.
We do this through group and individual consultations in addition to course assignments, creating a multi-touchpoint experience that creates community and accountability at the same time. In this community you will have the opportunity to practice new skills and hone your leadership expertise in a safe place with the opportunity to receive feedback.
Is the C-Suite Academy for you?
This course is for you if you are tired of being passed up for promotions, you have a desire to lead but feel underutilized in your current role, or you have a dream of carrying a C-Suite title and no idea how to get there.
This course is for you if a boss has ever told you to "just hang in there" when you asked for a promotion.
This course is for you if you're tired of hearing leaders say you have so much potential, but you can't seem to find the right way to utilize it.